Enlitech is a professional manufacturer of scientific instrument. They are dedicated to designing, developing, manufacturing and distributing scientific and laboratory measurement equipment to be used in the fields of materials science, machine vision, photovoltaic testing and analysis. 


Solar Simulators with IV Measurements

Spectral Response/Quantum Efficiency Measurement


Photoluminescense Imaging Measurement




Confocal Raman System




Laser Scanning Fluoroscence Lifetime Imaging Microscope (FLIM)



Image Sensor Characterization System


PV Analyzer



LasFocus  develops laser based tools for advanced manufacturing process for high-efficiency c-Si PERC and Laser Doped SE cells.
LasFocus has successfully developed a cassette-automated laser system suitable for use in a mass production environment. Using their Laser Ablation system for the production of PERC+SE solar cells, the c-Si solar cell is expected to have an improvement of more than 1.2% in conversion efficiency over current processes.


Laser Doping Tool: SolarLase-SE2000




PERC/IBC Production System: SolarLase-Pro2000




Manx Precision Optics (MPO), is a family-owned manufacturer of high precision optics. Founded in 2013, the company employs an experienced workforce with all senior employees having over 20 years experience in precision optics manufacture.
Manx Precision Optics' state of-the-art production facility is based in an Isle of Man Government owned high-tech industrial park and comprises over 5000ft2 in manufacturing space in close proximity to the Isle of Man Airport.
To ensure full traceability and the highest quality standards, Manx Precision Optics'manufacturing processes are all ISO 9001:2008 certified.
Having the full manufacturing process from shaping, grinding and polishing to optical coating (e-beam and sputter coating) and assembly in-house allows Manx Precision Optics to have full control of all aspects of precision optics manufacture.
​

​Uncoated Substrates & Windows,




Ultrafast Mirrors, Dielectric Mirrors , Metal coated Mirrors




Beamsplitters, Optical Flats, Polarisers,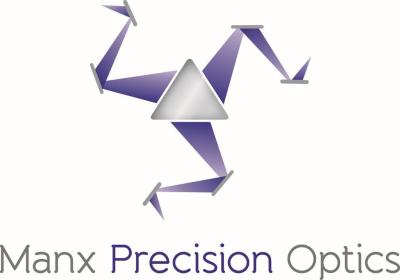 NOVAE has focused in industrialization and commercial development of a new generation advanced ultrafast pulsed lasers emitting in the region of 2 µm (2 micron) for scientific applications in the mid infrared such as supercontinuum generation and spectroscopy, material processing and the near future for plastic polymers and advanced material processing and medical applications


2 µm femtosecond laser




Mid-infrared supercontinuum laser




NP Photonics develops and manufactures specialty fiber lasers, fiber amplifiers and transport fibers for the near- and mid-infrared (IR) wavelength bands. Their proprietary fiber technology is used across a broad family of products, including narrow linewidth, low phase-noise fiber lasers designed for operation in industrial environments.
 
Their core strengths are technology innovation, product development, quality engineering and manufacturing world-class products for applications in sensing, defense, metrology and research.


1 µm ASE Source & Single Frequency Fiber Laser 




1.5 µm ASE Source & Single Frequency Fiber Laser




2 µm ASE Source & Single Frequency




Fiber Laser Multichannel Fiber Laser System




Fiber Amplifier 

Laser Locker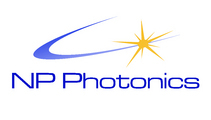 ​


Nüvü Camēras' EMCCD camera, distinguished by its ability to capture the most infinitesimal quantity of light without background noise blurring the generated image, is the product of the Ph.D. earned by Dr. Daigle, CTO, engineer and astrophysicist. Focused on designing and internationally commercializing innovatively sensitive cameras, Nüvü Camēras' goal is to allow both scientists and professionals to innovate, pushing the limits of current imaging.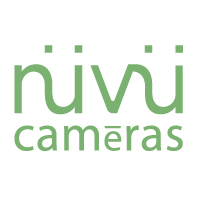 ​​​

Raicol Crystals Ltd. specializes in the manufacture of nonlinear optical crystals and electro-optic devices.
Raicol's flux-grown KTP and RTP crystal products are world-renowned for their high quality and reliability. The company's innovative crystal growth technology ensures that customers receive robust and reliable Gray Track Resistant KTP elements for intra-cavity CW and high average power SHG @ 1064nm. Raicol has also developed growth technology for high quality LBO and BBO crystals.
The patented Periodically Poled KTP (PPKTP) fabrication technology makes it possible to manufacture nonlinear elements for applications in wide wavelength ranges from visible to mid-infrared.


HGTR KTP/SKTP

PP-KTP

BBO 

LBO


PPMgLN / PPSLT




Spark Lasers develops compact picosecond and femtosecond lasers dedicated to Micromachining and Biophotonics applications. Spark Lasers' innovative technology provides high performance and industrial-grade reliability to serve highly demanding industrial and scientific users. All ultrafast products are fabricated and designed in France with the best quality standards.
Femtosecond Fiber Laser at IR/ Green/ UV


Picosecond Fiber Laser at IR/ Green/ UV




StellarNet, Inc. is a Global provider of low cost compact spectrometers, systems, and software for product analysis, research, education, and OEM.  StellarNet instrumentation is research grade and rugged for any environment – lab, process, or field. They offer complete solutions in form of systems & kit for various appliacations.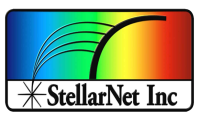 Compact UV-VIS-NIR Spectrometers

Accessories for Spectrometer

Software





Fiber Optic Spectrum Analyzers

ChemWiz Analyzer Development Kit

Haze Measurement System



​

Ultrafast Systems specializes in the design and manufacture of optical spectrometers with high time resolution, with particular focus on femtosecond and picosecond time scales. Their family of products represents the state-of-the-art in technology and the utmost in user friendliness. No other manufacturer of time-resolved spectrometers has the same extensive range of products. Their software for experiment control and data analysis is without parallel.  
Femtosecond Transient Absorption Spectrometer

Sub-Nanosecond Transient Absorption Spectrometer


Femtosecond Fluoroscense Upconversion Spectrometer





UniKLasers is dedicated to producing Unique Lasers, namely those with the purest emitted light with true single frequency operation, all based on novel proprietary patented BRaMMS technology.
The company is dedicated to innovation in the field of single frequency DPSS lasers. It offers the widest choice of available wavelengths with different output powers on the current market.
 

Continuous Wave Single Frequency DPSS lasers from deep UV to NIR